Skip to Content
World-Class Symphony Concerts
The Palm Springs Friends of Philharmonic is considered one of the premiere presenters of symphony orchestras in the country. Each season the Philharmonic brings a series of world class symphony concerts to the beautiful 1,127 McCallum Theatre in Palm Desert, California.
As the Philharmonic celebrates its 50th anniversary, it continues to celebrate a legacy of great performances by national and international orchestras and conductors.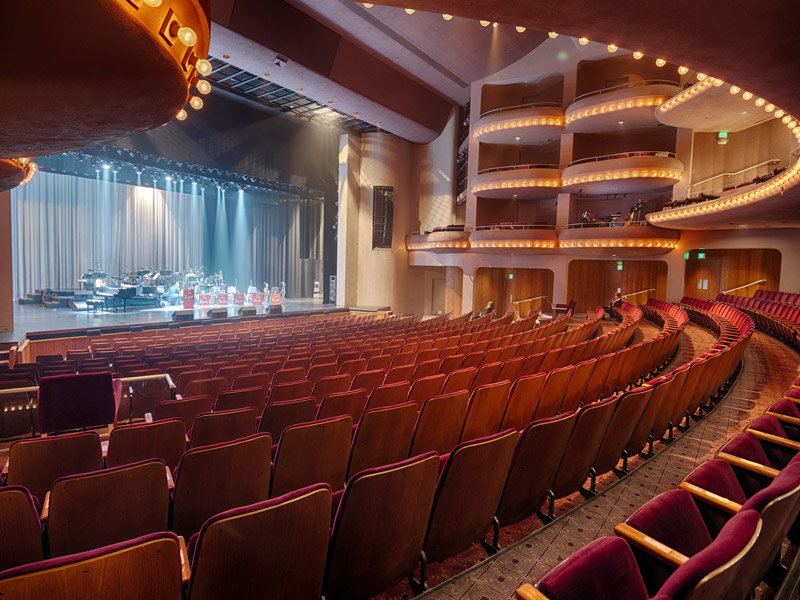 Our History
Driven by the mission to bring a series of classical music concerts annually to the Coachella Valley and generally to promote an interest in classical music, the Philharmonic's first concert took place in 1974. Given there was no performing arts center at the time, the inaugural performance with the Los Angeles Philharmonic conducted by Zubin Mehta took place at the Palm Springs High School auditorium.
​That small group of forward-thinking music lovers, led by founder Dr. Mimi Rudulph and founding benefactor Nancy Alder Thornton, has now grown into a highly successful non-profit organization. The Philharmonic will always be grateful to these founders for their vision and dedication.
Concerts continued to be performed at the Palm Springs High School until 1988 when the Philharmonic took up residence at the newly constructed McCallum Theatre.
Past Performances
It is with great pride that we list the orchestras and concert artists who have performed the world's greatest music for our audiences over the past decades. In addition to the Los Angeles Philharmonic who have made over 50 appearances, our stage has been graced by the Chicago Symphony, New York Philharmonic, Boston Symphony, as well as international orchestras such as the Israel Philharmonic, Vienna Philharmonic, and London Philharmonic. For a complete listing of orchestras, conductors, soloists, and repertoire archives, please click here.
Give Yourself the Gift of Music Year-Round
Sign Up for a Subscription Today!